---
~*~Click here 
Save this seller to add to your Favorite Stores
~*~
~*~Absolutely shabby! ~*~
~* ~
~2 Pillow Cases~ 
~* ~

~Very Chic ~
~Brand New~
Shabby Chic tm ® Rachel Ashwell Pillowcases 

Any other pieces pictured are for photo display only and are not included in this listing

These Pillow Cases were from the original Shabby Chic store in San Francisco

Brand new in package, from the Blossom Range


Retailed for $118 + 10% Sales Tax in USA Dollars which equates approximately to $170 Australian Dollars

Rachel Ashwell Shabby Chic tm was only sold in a few select stores in the USA and was never sold in Australia

Treat yourself to the best quality pillowcases 

Rachel Ashwell Shabby Chic represents a fine traditional of classic bedding that portrays quality workmanship and excellence in styling it is not her Target Collection this is from her high end collection t

I am now selling my own personal collection that has been shipped over from the USA and has been in my cupboard for 6 years

Your once in a life time chance to get such amazing bedding

We have matched these sheets with the gorgeous quilt set as pictured below which may also be available in our ebay store while stocks last!


Charm of yesteryear!

Perfect for the Shabby Cottage Romantic Beach House as well as the French Chic Country Vintage Home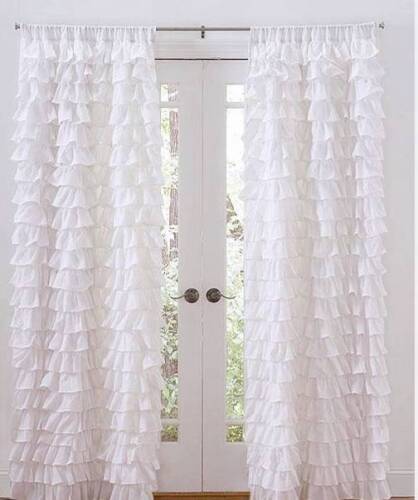 This is the perfect bedding to create your vintage style shabby romantic charm!

I have dreamy visions of this bedding  in a french country farm home or in a Victorian Coastal Home on a white chippy old iron bed

View the Complete Collection from The Shabby Chic Boutique 
 click on

Paypal or Direct Bank Deposit

Layby is available
 
Please email us if you have any questions, we will try to answer them as quickly as possible. We do value our family time on weekends and holidays so please understand it may take us up to 48 hours to answer your questions

Take Advantage of our Layby Plan
 We do require a 20% Down Payment of the Total Balance with Payment to be completed with 4 Weeks from the Date of Purchase. If you do require an extension please email us and we will do our best to suit your needs!
Return Policy
We now offer refunds or exchanges for items not removed from the package. Please contact us within 14 days for a refund authorization.

Please do not request a return if you have removed the item from the package

Our items are shipped in clear packages so there is no reason to remove the item if you are considering a return

We cannot re sell items that have been pushed into the package or refolded which may have also attracted lint and hair

Our customers such as yourself expect to receive 1st Quality Brand New Merchandise that is either for yourself or to be used as a Gift!